Orlando Timeshare Promotions & Vacation Resort Discounts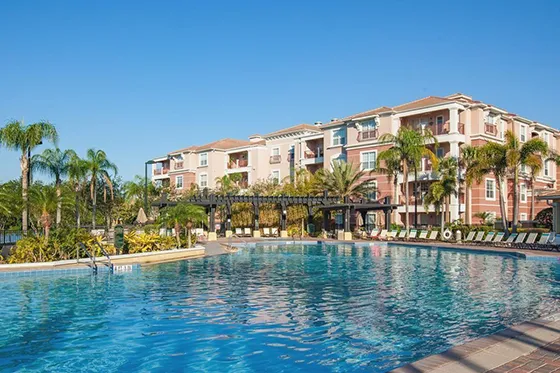 Orlando Timeshare Promotions and Resort Vacation Packages for you and your family to preview and experience the top Timeshare Vacation Resorts in Orlando Florida.
Stay at one of the participating Orlando Timeshare Resorts, and save money while you and your family experience Orlando vacation accommodations at their best.
We invite you to enjoy these Orlando Resort Accommodations at discounted rates, by attending an informative 90-minute to 2-hour sales presentation offered on-site at the resort of your choice.
The Timeshare Tour / Seminar
During the sales presentation, a vacation consultant will give you and your family a private tour of the resort of your choice, and will provide you and your family, all the information pertaining to the way you could use and benefit from this program, as well as the facts about becoming an owner or a member.
Resorts usually provide on-site supervised child care facilities for families with children between 3 and 12 years of age. Breakfast is often provided for the entire family on the day of the tour.
In Orlando, these Timeshare presentations are often offered by the resorts during morning hours, so after the presentation, you and your family can proceed to enjoy the rest of the day at the Orlando Theme Parks.
It is important to know that you attend this Timeshare presentation without any obligation other than complete the required length of the Timeshare tour; all resort developers ask, is that you and your spouse attend the tour presentation with an open mind.
Save big on your Orlando Vacations, and discover the magic and enchantment that this wonderful destination has to offer.
ORLANDO TIMESHARE PROMOTIONS
Enjoying a family vacation in Orlando Florida is an experience of a lifetime. Approximately 62.7 million people visit the Orlando Theme Parks every year. Thousands of accommodation facilities are available for the visitors, but the one segment of the vacation industry that has become extremely popular is the Vacation Ownership Resort also known as Timeshare Resort. We offer you discounted Orlando Timeshare Promotions with the intention to introduce you to this great concept of vacation ownership. Attend an informative 2 hour timeshare preview presentation and enjoy these great savings.
Orlando Timeshare Promotions are an economical alternative to a family vacation, in particular the ones sponsored by the local Timeshare companies. This is a one time opportunity to experience this popular way of vacationing known as Vacation Ownership or Timeshare Vacation. Over 9.2 million people own a Timeshare Product at a vacation destination around the world.